"Well, I'm not exactly going to Switzerland!"
The world isn't a barren no man's land where life is terrible. Of course you're going to encounter different climates, but you're not going to endure The Day After Tomorrow. If you find yourself in the middle of a storm, you'll stay indoors in the peace and quiet, playing cards and nattering away with your new travel buddies. Moreover, a developing country isn't an empty country. You'll find lots of things to do in these countries.
"I'm going to go from the tropical jungle to the Altiplano!"
Does that justify bringing a 20°F (-10°C) sleeping bag whilst you're totally laid back on a Caribbean beach? And why take a swimming costume whilst you're mountaineering in Bolivia? How long are you going to stay in each region? What are you going to do there? Starting with a basic lightweight universal list and relying on local resources to deal with extreme weather conditions is still the best tip for efficiently travelling in different climates.
Avoid packing multiple bags that you send / return home. I tried this system and ended up wasting a lot of time and freedom, when that's what we're looking for, right?
"You can't do lightweight when it's cold. You need to cover up…"
There are low-priced lightweight down jackets (see next paragraph). Thoughtlessly placing layers on top of each other will weigh down your bag and might not even make you warmer.
Here are some essential tips to keep warm:
Protect yourself from the wind: the slightest breeze will drive out the air trapped in your layers of clothing that has been heated by your body and replace it with cold air. So a wool jumper or a fleece can be ineffective when it's 50°F (10°C). A 3 oz – 10 oz (100 g – 300 g) windproof and / or waterproof jacket will boost your clothing game.
Cover your body equally: we often tend to forget to insulate our legs. As a result, all the heat accumulated in the upper body escapes from the bottom. Consider bringing thermal leggings or pants.
Cover your extremities: we lose more than 60% of our body heat from our head. Sometimes it's more comfortable to be in a T-shirt with a hat than with a jumper and a bare head. What's more, when you're cold, blood tends to drain out of your hands and feet to instead concentrate on vital organs. So remember to cover your extremities.
Stay dry: water conducts heat away from the body 20 times faster than air. Getting wet pumps up our body heat like sales on our credit card. What's more, insulating material is only effective if they retain their loft. Moisture shrinks it and air is no longer trapped in your clothes. So you're then in danger of hypothermia and that happens rapidly, even in summer. Never let your sleeping bag or down jacket get wet. Never, ever, ever…
"I don't want to look like some vagrant hippy"
I don't think anybody wants to. You don't need to take 8 T-shirts to smell good. You just have to wash your clothes. Lots of hostels have washing machines. In developing countries, there are always little businesses that wash your clothes for a few dollars. If you don't want to pay, you can always wash your clothes by hand in the bathroom. Here's a short video of a traveller who explains how she washes her clothes in a plastic bag!
"Does that mean I have to blow my whole budget on hi-tech equipment?"
It doesn't need to be hi-tech to be lightweight. Remember, the lightest equipment is that which you don't take, and it's also the cheapest. Of course, some ultra-lightweight materials are extortionate, but you can definitely go without them. An inexpensive pair of trainers for $15 to $30 (£10 to £20) will always be cheaper than a pair of leather hiking boots with 2 inch soles. And by planning ahead, you can take advantage of the sales. For examples of lightweight and inexpensive products, see the last section in this article.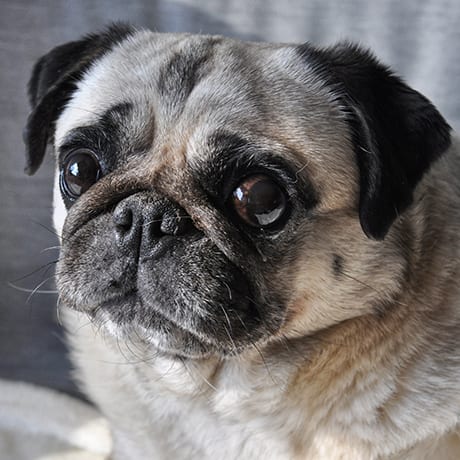 No excuses. No need to sulk
Photo: Shutterstock
"If I go hiking, I won't be safe"
If you set off in flip-flops and a T-shirt at an altitude of 5,000 m in the Andes, you're clearly going to put yourself in danger. Getting to know your body and your needs along the way will help take the weight off your shoulders, both physically and mentally. If you can set out into the middle of nature bare naked with just a lighter and a knife and enjoy walking around like this, fine. Personally, I need a little more equipment.
"Only guys can travel light. It's different for us girls!"
I have an Argentinian friend who travels all over the world with less than 9 lbs (4 kg). She's trendy, she smells good, she has silky hair… In short, she's not the hippie you might expect when you see the minute size of her bag. She carries a notebook for her stories, watercolours, an e-reader… She's just carefully studied her needs and has really optimised each item on her reduced list. Another example: What's in Bri's Bag? from TheTravelMedley.com.
"It's only 26 lbs (12 kg), that's already light enough"
If you're 5ft4 (165 cm) and weigh 132 lbs (60 kg), 26 lbs (12 kg) represents 1/5 of your weight. Imagine the old small car you had a few years ago. You and three mates would use it to go out to bars or drive to festivals. Do you remember how it felt like a Ferrari after you dropped your mates off? So, let's say that your friends weighed 165 lbs (75 kg) each on average, that's equivalent to an extra 496 lbs (225 kg) or 1/5 of the weight of the vehicle with you behind the wheel. Get rid of that weight and now you're a Ferrari. Tell yourself that it's always too heavy, that'll be easier.
"And how exactly do I find that in the darkest depths of Peru?"
You might not find the most lightweight one in Peru, but, short-term, it's better to buy a slightly heavier and less durable down jacket to meet a one-off mountain-hiking or outdoor adventure need, as opposed to carrying a really warm down jacket for your entire trip.
"I have a passion for drawing, I can't do without it!"
Don't deprive yourself of your little pleasure, but do adapt it! If you're a keen drawer, don't leave your sketchbook at home! Quite the opposite, this is a good opportunity to have the time to draw again and again, wherever and whatever, and even meet other artists. However, see if you can make do with a smaller sketchbook or lighter paper, even if it means sending your full sketchbooks home. Leave your easel at home and craft a DIY one that you can fit in your bag. Tailor your passion to your trip and count yourself lucky if it's drawing or photography. For me, it's scuba diving…