In some countries, cannabis is very easy to get. But that doesn't mean that you can casually smoke it. Just because it's easy to find doesn't mean that buying and smoking it in public isn't looked down upon by locals. Above all, the fact that it's easy to find doesn't mean that it's not illegal.
Drug use, even of those which are considered soft drugs at home, is sometimes severely punished. Find out about the drug laws in the countries you visit before consuming them. Sometimes travellers have problems with the local police because of drugs.
If you're arrested for possession of an illegal substance, you could face severe prison sentences. See the map of the legality of cannabis around the world on Wikipedia.
There are organised scams in which someone sells you drugs then you get inspected by a cop (in cahoots with the drug dealer) right after and have to pay a very big bribe to avoid ending up in prison.
Also be careful at border crossings (land and airports), particularly in Latin America. To prevent someone from unknowingly planting drugs in your luggage, never leave your bags unattended and never agree to carry something for someone who you don't trust 100%.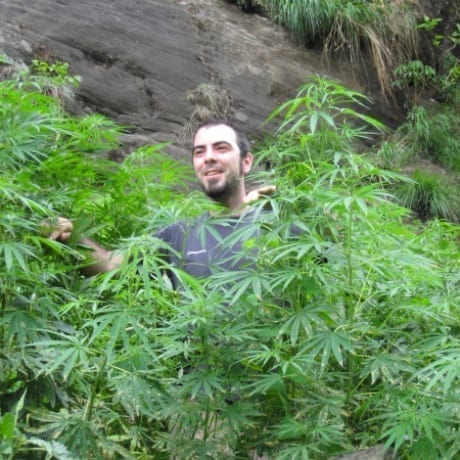 In Nepal, cannabis grows XXL in the wild
Also be cautious with "local" drugs, like ayahuasca in the Amazon, around which a real tourism of shamanism has been established. What's more, the increase in use threatens the existence of plants used in the ingredients, and destabilises local communities. Here's a particularly good article on the subject.