In Latin America and Europe, British citizens can freely travel without a visa. However, in Asia, Oceania, North America and Africa, many countries require you to have a visa or another type of permit.
If you want to go to countries that require a visa, you'll need to at least plan your entry so that you have time to sort out your applications in advance.
Most visas can be obtained in the country's consulate anywhere in the world, but sometimes the process is long and / or complicated. For example, travellers who take the Trans-Siberian Railway often start their journey in Russia to avoid having to do their visas (Russian, Mongolian and Chinese) along the way.
Nowadays, more and more countries offer e-visas or an electronic travel authorisation (eTA). You can apply for these documents online, without having to go to a consulate. This certainly makes life easier, and saves time, when you're on the road. However, whilst they may work well for entering by air, they don't always allow you to cross land borders.
Whether a visa is necessary or not, the length of your stay in a country as a tourist will always be limited, and it's often between 30 and 90 days.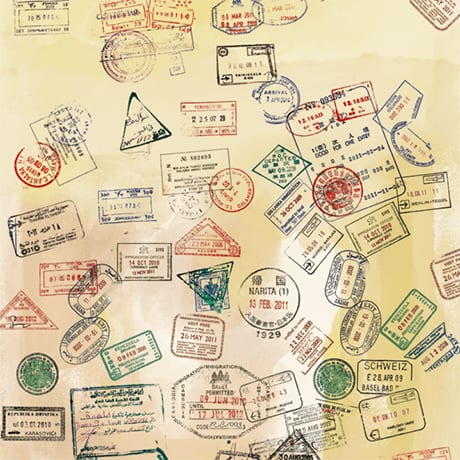 British citizens can visit 136 countries without a visa.
To help you understand how this affects your itinerary, we've written an article on visas. In it you can find out what type of permit you need, as well as the maximum amount of time you can stay in each country.